Click a thumbnail for the full size image. (Okay, so it's an ogre sized thumbnail.) Use these beautiful, yet copyrighted, images to decorate your computer, your bedroom, your car or your dungeon.

The first thing you notice about a book is its cover. And with this wonderful background, the first thing people will notice is your computer. And, hopefully, they will ignore the three-day old pizza in the corner.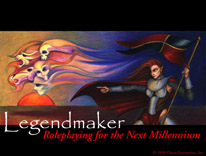 Another background screen for more blatant advertising of Legendmaker.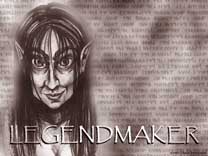 Finally, a self-portrait of one of Legendmaker's artists panicking.